Spotlight on the Best Hotel In Tennessee
Nationally recognized publications and local papers have graced our Inn with their top photographers, travel writers and food critics. Here's what they had to say.
Media Contact
Kelly Nelson
Phone: (302) 531-6989
Submit Media Inquiry Form
Media Inquiry Form
Thank you for your media inquiry submission.

Dec 31, 1969
Lagom Leads Interior Design of the Curio Collection Hotel
Read About it

Dec 31, 1969
2016 Trip Advisor's Travelers' Choice Top 5 Best Service in the U.S.

Dec 31, 1969
2016 Trivago Top US Property by guest rating, #4 in the US for 3 star properties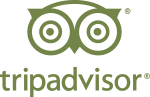 Dec 31, 1969
2017 Trip Advisor's #1 Hotel in Sewanee, TN
Dec 31, 1969
Tennessean - 5 day trips near Nashville that will wow you but go easy on your wallet
Read About it
Media Center
Please log in to access Sewanee Inn Media Center.

If you would like to request access, please complete the media request form above and we'll get back to you shortly.
Log In